Single Vision Media
DIGITAL MARKETING & STRATEGY
SEO | SEM | PPC | Social Media | PR | Consulting | Affiliate Marketing
Featured Websites
The Single Vision Media family of websites are designed to provide valuable, relevant content in specific areas of interest.
CubHub.net - a Chicago Cubs baseball fan site & blog - news, blog, tips, shopping, tickets, photos and opinions

LasVegasBookshop.com

- start planning your Vegas vacation here!

BryanEvening.com

- remarkably insightful music reviews from a "Yahoo Top 100 Reviewer"... its THAT good.
CanineFostering.com
The CanineFostering.com blog is a resource for dog owners, care givers and volunteers. Follow the story of foster dogs Annie, Sweetie, Chloe, Willow and their puppies!
theSlugs.com - home of the venerable independent pop band from Chicago
development is ongoing...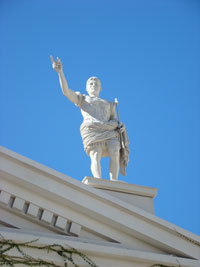 "Greetings, friend."